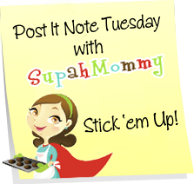 I am having internet issues and not able to use the stickies...suck!
I left home for an entire week alone...I have stressed the entire time so far about things at home!
I give my super awesome hubby a hard time about being able to travel all the time for work...it is actually quite lonely. Sorry babe!
Although I did need the break from the kids before I sent them all to boarding school...which is still an option kids.
I started the training for my new job as a pathology specimen collector...I love it!
Took my first blood draw today and felt totally comfortable...I think I have found my niche in life.